This safe is an Allied-Gary money chest. It has a drop from inside the top compartment to the lower compartment. Access to the compartments is computer controlled by the Vindicator® lock.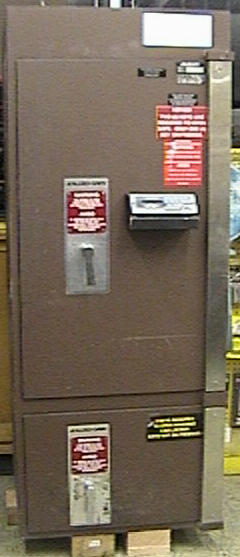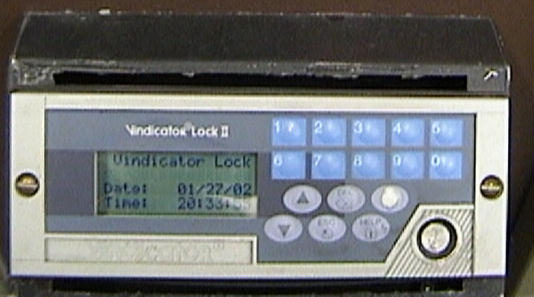 The Vindicator® lock can be programmed in a variety of ways including time-lock functions by day of week, hours of day, holidays, etc. The picture above shows that this safe apparently had a Vindicator®-1 lock and was retrofitted to a Vindicator®-2.
This safe is located in my shop at 24th St. and Indian School and is $1,500.00. Delivery and set-up would of course be extra.