This safe is a 1943 vintage Diebold Fire Safe.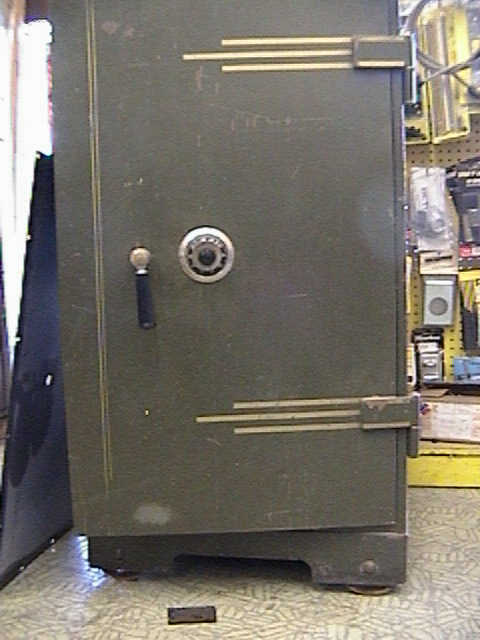 It has a 100 number dial with "Diebold" logo in the center.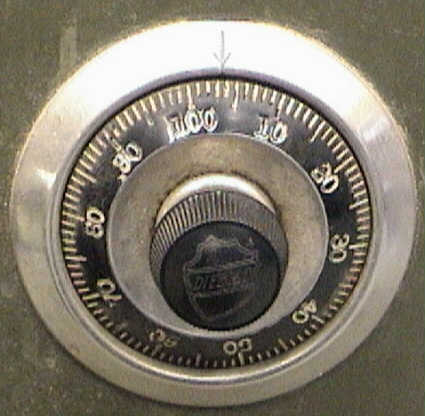 After removing the inside cover of the door and the back plate of the combination lock this is a picture of the lock, cam, boltwork, and if I guess correctly the production date.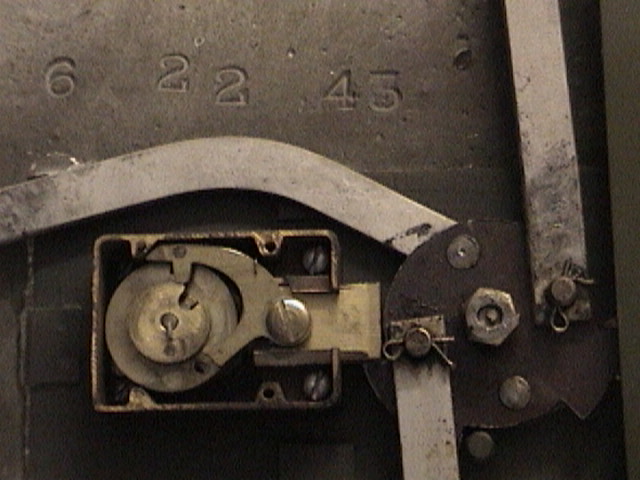 This safe is located at my shop at 24th St. and Indian School Rd. and is $500.00. If you would like it delivered to your location we would be happy to quote you a delivery fee.